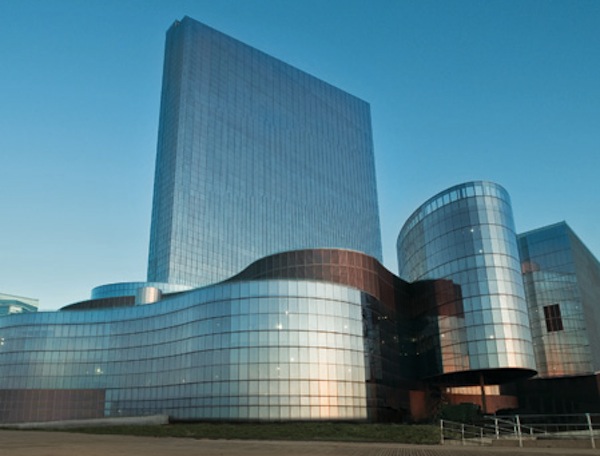 While my agency certainly doesn't specialize in casino operations, most of our clients are bars, restaurants and nightclubs which happen to make up the vast majority of Revel's offerings to the public. From the start, I knew this concept casino was a risky move but was hoping that they would be able to pull it off. After all, a lot of people prefer to bet (or แทงบอล
in Thai) online nowadays. The risks were apparently from day one.
When plans for Revel started the idea was to bring a touch of class to the ailing Atlanitc City marketplace. Entertainment and luxury were at the core of the concept. Casino's similar to Revel are thriving in Las Vegas, take the Cosmopolitan and Wynn casinos, they're both geared towards millennials with entertainment being at the heart of their business plan. However, the internet has become the go-to place for people looking to make a bet; casino phone games seem to be the way things are going so trying to set up a physical casino in this climate should be challenging. Gambling is an after thought but they're able to remain profitable by attracting a consumer that isn't as interested in hitting the tables or betting the ponies. By replicating this same idea Revel planned to bring in and retain this highly sought after demographic. However, they failed to realize the attraction of 100 Free Spins at online casino outlets would mean failure was inevitable.
So why did it fail?
Most conventional media outlets haven't touched on this and why would they, most of their readers are the same people that would never step foot in a casino without being able to smoke a pack of cigarettes at the poker table. Why would they opt for such a thing when they could smoke freely whilst going on their computers to uk online casinos and get the experience they want there instead? Still, the place did have some merits. With an amazing view of the ocean, natural light beaming through the glass roof, more then a dozen restaurants from famous NYC and Philly chefs and two amazing night clubs from Vegas titans AMG you'd think that Revel Casino was set for A.C. success
Simply put, the majority of consumers that come to Atlantic City aren't interested in any of the things I mentioned above. They want to be locked in front of penny slots for hours not knowing what time it is, they want to smoke a pack of cigarettes at the poker table, they love to hate their black jack dealer, they want to remove themselves from reality and they love handing their retirement funds to greedy corporate tyrants.
I don't personally feel like Revel was a terrible idea in Atlantic City, I feel like it was before it's time. When the baby boomers are in the ground Revel will succeed.
– Rob Wright
Here's a copy of the closing letter sent to Revel Business Owners…
THANK YOU!
REVEL CASINO & HOTEL
Revel Casino Hotel opened in New Jersey's legendary shore town,
Atlantic City. Now we say "thank you" to each and every one of our
employees and guests who were part of our Revel family.
We'll always remember the good friends we met along the way.
We sincerely wish you all the very best, The Entire Staff
and Management, Revel Casino Hotel.
SOME IMPORTANT INFORMATION
YOU'LL NEED TO KNOW
REVEL CASINO HOTEL OFFICIALLY CLOSES
5:00AM, TUESDAY, SEPTEMBER 2, 2014
CASINO
• Any Revel Casino chips, free slot play, resort dollars,
slot vouchers and Revel Gift Cards may be redeemed
at the casino prior to September 2, 2014.
• After closure, any person holding Revel Casino chips,
and valid slot vouchers may present those items for redemption
at the Revel General Cashier Office until September 15, 2014,
Monday – Friday, 9:00am to 5:00pm.
• Access the General Cashier Office by using the parking
garage entrance on New Jersey Avenue, enter through the
employee entrance where you will be escorted by a
Revel Security Officer.
• Thereafter, any person holding Revel Casino chips and slot
vouchers will only have one possible recourse for redemption
through the filing of a proof of claim form with the United States
Bankruptcy Court for the District of New Jersey
at revelcaseinfo.com.
• The "earning" of free slot play will end at 11:59pm on
Monday, September 1, 2014. The redemption of all earned
free slot play will continue through 4:00am on
Tuesday, September 2, 2014.
PROMOTIONAL OFFERS
All promotional offers with valid dates after
September 1, 2014 are cancelled and invalid.
CONCERTS & EVENTS
All events, including concerts, with event
dates after September 1, 2014 are cancelled.
For concert tickets: refunds are at Point of
Purchase only. Internet and phone orders
will automatically be cancelled and refunded.
HOTEL
All registered Hotel Guests must
check out of the hotel no later than Monday, September 1, 2014
at 11:00am. All reservations after September 1, 2014
are cancelled. Room deposits will be automatically refunded.
PARKING
All Revel guests (self and/or valet) must
remove their parked cars from the facility by 9:00am
on Tuesday, September 2, 2014.
To speak with a representative, please call: 609-348-0500
REVEL CASINO & HOTEL
500 Boardwalk, Revel Beach | Atlantic City, NJ 08401 US